The festive season is looming and that involves copious amounts of Christmas eatables and numerous wintry movies. We've assembled a selection of some of the greatest festive movies to get you in the Christmas spirit.
Arthouse Hotel is the ultimate spot to bring friends together for the complete cinematic experience. So, why not immerse yourself in and explore Liverpool's most unique hotel.
It's a Wonderful Life (1946)
It's a Wonderful Life is an undisputable staple of Christmas movie viewing. Frank Capra's depiction of a suicidal building banker (George Bailey) and his Scrooge-like awakening has nestled its way into movie folklore as a festive classic.
This greyscale, festive fairytale follows Bailey on Christmas Eve 1945. In the movie the protagonist is visited by Clarence Odbody, a celestial messenger who shows the downtrodden banker exactly what he has to live for.
Drawing upon Charles Dickens' A Christmas Carol (1843), the otherworldly Odbody prompts a phrase that is guaranteed to get you in the Christmas movie spirit: "Merry Christmas, movie house!"
Home Alone (1990)

Guaranteed to get you in the Christmas vein with its festive soundtrack and slapstick shenanigans, Home Alone is a Christmassy masterpiece. Macaulay Culkin's portrayal of the loveable, albeit hyperreactive Kevin McCallister, is both legendary and heartwarming.
That said, the shovel smacked Joe Pesci and the tarantula covered Daniel Stern would almost certainly disagree.
Not only is this Christmas classic ideal for those wintry nights, but it is also certain to amuse the Ebenezer in every family.
A Christmas Carol (1938)
A Christmas Carol is Christmas in a nutshell. Written by Charles Dickens in 1843, this festive monograph arguably invented the celebration we recognise today. Nevertheless, Joseph Mankiewicz's adaptation is iconic. Despite its greyscale depiction of Ebenezer Scrooge and his supernatural companions, this cinematic pioneer captures the essence of Christmas.
That said, Michael Caine's A Muppets Christmas Carol (1992) is Mankiewicz's greatest competitor as any festive movie is enhanced by musical cabbages and skating penguins.
Love Actually (2003)
Richard Curtis' Christmas-themed romantic comedy is a modern classic. This star-spangled, multi-narrative movie is both corny and joyous in equal measure, perfect for Christmas Eve viewing.
Love Actually is a must-watch for your festive film catalogue. Starring the prime ministerial Hugh Grant, alongside a plethora of lovestruck characters, this festive staple is here to stay this Christmas.
Elf (2003)
Will Ferrell is a bubbleheaded orphan nurtured by Santa Clause and his assembly of elves in the North pole who travels to New York City to locate his biological father. This nonsensical, clownish Christmas comedy – which was released seven days before Love Actually – is both sidesplitting and, unusually tearjerking.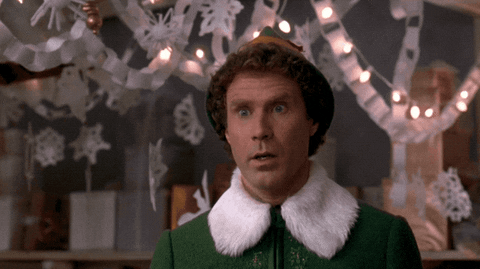 Prepare for numerous quotable catchphrases as the loveable Elf (Ferrell) bounces about the New York cityscape draped in khaki clad and pointy headgear.
Jon Favreau and David Berenbaum's Elf is unmissable festive viewing for the entire family this Christmas.
Arthouse Hotel
At Arthouse Hotel, we have a multitude of amazing offers for celebrating Christmas in Liverpool. Bring your family together for a comfortable stay in Liverpool this festive season.
Take advantage of our excellent facilities and movie-inspired rooms over the Christmas period.
So, come and join us! We'd love to hear from you today to organize a magical stay at Arthouse. You can contact us on 0151 601 8801.